Wave
Woven vinyl flooring that makes you wanna surf.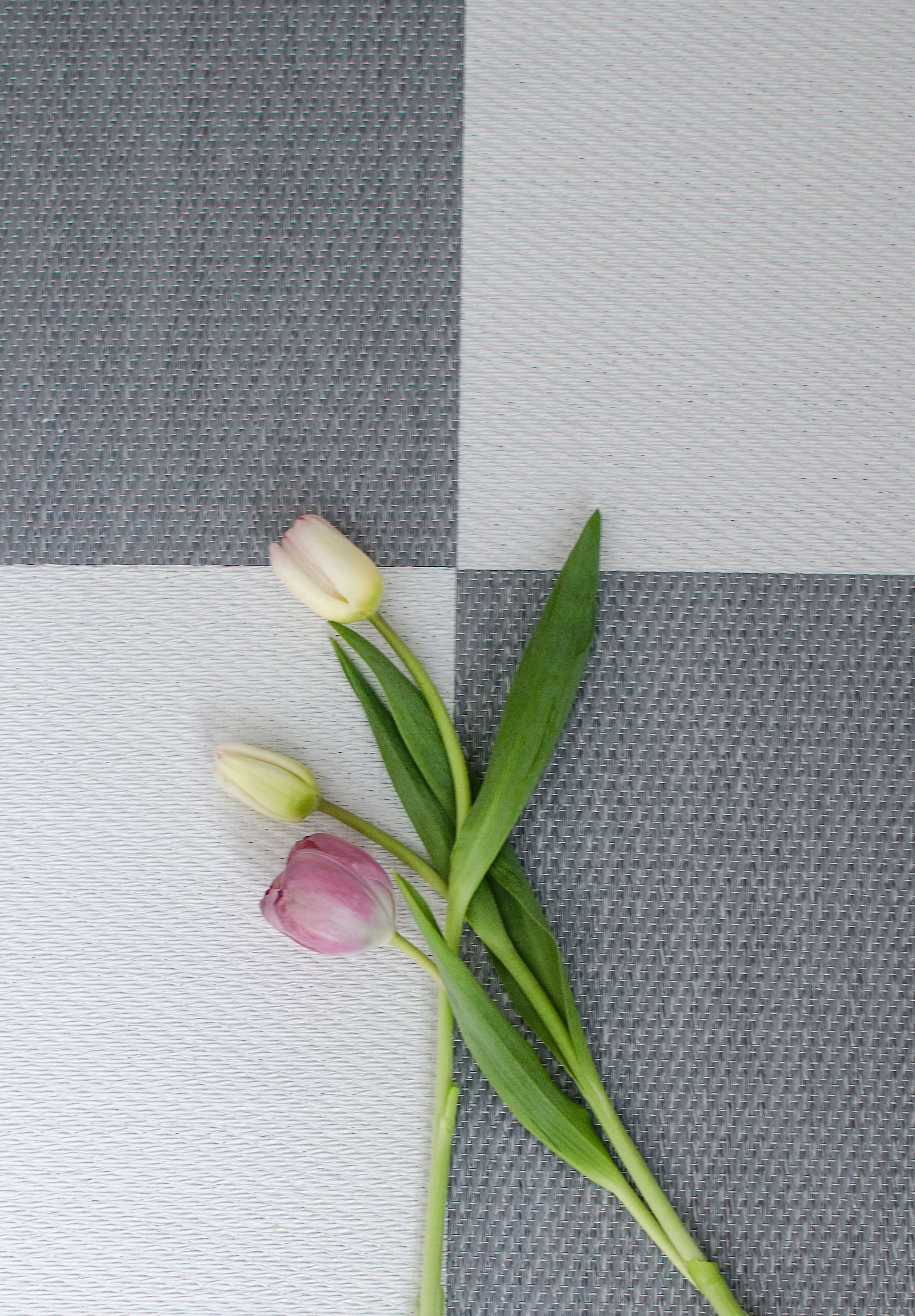 Type of floor covering: Woven vinyl

Material: 97 % vinyl, 3 % polyester

Material weight: Rolls with packing 3000 g/m2 | Tiles with packing 4000 g/m2

Total thickness: 3 mm (rolls), 4 mm (tiles)
Sound insulation: ∆ Lw 17 DB
Delivery format: rolls and tiles

Delivery size: Roll width 2m, 70 cm, 50 cm | Roll length 25-50 meters / roll | Roll diameter 30 cm / 25 m length roll | Tile width x length 50x50 cm, 25x25, 100x100, 50x100, and triangles. Ask more sizes.
Colour fastness to light: 8 (SFS-EN-ISO 105-B02: 2014)
Castor chair resistance: > 25 000 cycles

Inflammability: A2 (fl) B (fl)

Smoke production: Class S1

Dimensional stability: < 0,03 %

Curling: 0 mm

Thickness loss: 0,02 mm

Underfloor heating: Can be installed on the underfloor heating system.

Usage: Public places like hotels, offices, schools, medical practices, gyms, shops. Residential use like kitchen, bathroom, living room etc.
INSTALLATION
SUVI flooring should be set up by qualified professional installer. Use adhesive which is qualified for vinyl floorings. The flooring should be installed for dry, clean and even surface. The instructions of the adhesive producer should always be followed. Although SUVI flooring is water resistant, it's not allowed to install on wet rooms.
CLEANING AND MAINTENANCE
SUVI flooring is easy to keep clean. The vacuuming is recommended for a regular daily or weekly cleaning. Cleaning with a mop is also acceptable but mop shouldn't be too wet. The entrance cleaning system (carpet) is recommended in order to avoid most of the dust and dirt. We do not recommend using any solvent based detergent. More detailed cleaning instructions can be asked from manufacturer.